Se pot juca jocuri PS2 și PS3 pe PS4? În acest articol vom vorbi despre compatibilitatea cu PS4 și vom vedea dacă jocurile PS2 și PS3 se pot juca pe o consolă PS4.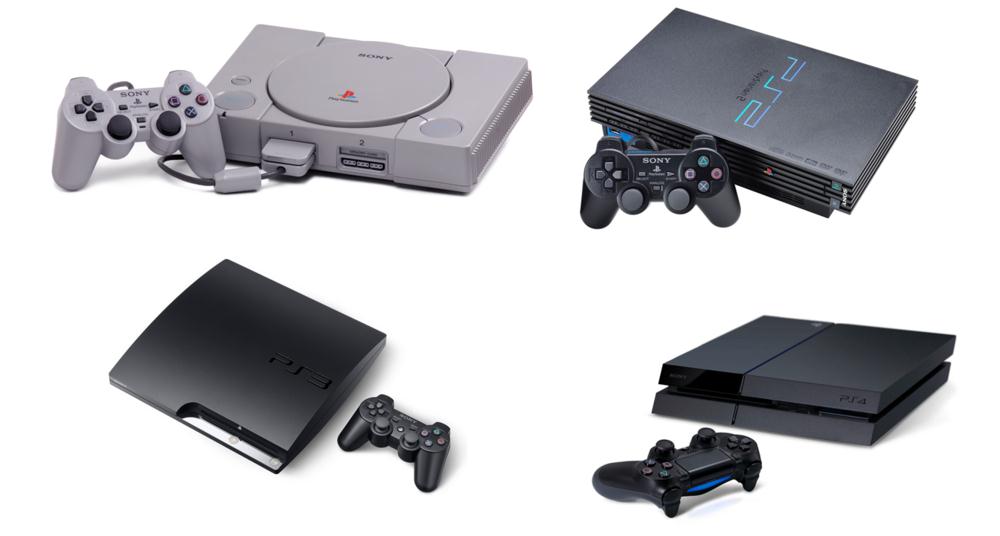 PS4 și PS4 Pro sunt două dintre cele mai populare console de pe piața de astăzi, alături de Xbox One X și Nintendo Switch, dar ce se întâmplă dacă doriți să jucați jocuri vechi PS2 și PS3 pe o consolă PS4?
Vom vorbi despre situația actuală de compatibilitate cu Sony PS4 și prezentăm modul în care gamerii se pot bucura de jocurile PS2 și PS3 pe consolă.
Pot să joc jocuri PS2 și PS3 pe PS4?
Din păcate, răspunsul este nu pentru noi din românia, dar există o soluție doar pentru anumite țari. Se numește PlayStation Now și permite redarea jocurilor PlayStation mai vechi pe PS4 prin conexiunea de internet de acasă.
Țările disponibile pentru PlayStation Now: Austria, Belgia, Franţa, Germania, Irlanda, Luxemburg, Elveţia, Olanda, UK.
Jocurile disponibile pe PlayStation Now
DETUNED
ALEX KIDD IN THE MIRACLE WORLD
ALIEN RAGE
ALIEN SPIDY
ALPHA PROTOCOL
ALTERED BEAST
ANARCHY: RUSH HOUR
ANNA EXTENDED EDITION
ANOMALY WARZONE EARTH
ARCANA HEART 3
ARCANIA THE COMPLETE TALE
ARMAGEDDON RIDERS
ASURA'S WRATH
ATELIER AYESHA: THE ALCHEMIST OF DUSK
ATELIER ESCHA & LOGY – ALCHEMISTS OF THE DUST SKY
ATELIER RORONA PLUS: THE ALCHEMIST OF ARLAND
ATELIER SHALLIE – ALCHEMISTS OF THE DUSK SEA
BACK TO BED
BATMAN: ARKHAM ASYLUM GAME OF THE YEAR
BATMAN: ARKHAM CITY
BATMAN: ARKHAM ORIGINS
BATTLE PRINCESS OF ARCADIAS
BATTLE VS CHESS
BENTLEY'S HACKPACK
BEYOND: TWO SOULS + ADVANCED EXPERIMENTS DLC
BIG SKY:INFINITY
BIONIC COMMANDO REARMED
BIONIC COMMANDO REARMED 2
BIOSHOCK
BIOSHOCK 2
BIOSHOCK INFINITE
BLADESTORM – NIGHTMARE
BLAZBLUE CALAMITY TRIGGER
BLAZBLUE CHRONOPHANTASMA
BLAZBLUE CONTINUUM SHIFT
BLAZBLUE CONTINUUM SHIFT EXTEND
BLAZERUSH
BLOOD KNIGHTS
BLOODRAYNE BETRAYAL
BODYCOUNT
BOMBERMAN ULTRA
BORDERLANDS 2 ULTIMATE EDITION
BORDERLANDS GAME OF THE YEAR EDITION
BORDERLANDS: THE PRE-SEQUEL ULTIMATE EDITION
BOUND BY FLAME
BRAID
BROTHERS: A TALE OF TWO SONS
CAPCOM AC COLLECTIONS
CASTLEVANIA: HARMONY OF DISPAIR
CATHERINE
CEL DAMAGE HD
CHAMPION JOCKEY: G1 JOCKEY & GALLOP RACER
CONTRAST
COSTUME QUEST 2
COUNTER SPY
CRASH COMMANDO
CRAZY TAXI
CRITTER CRUNCH
CUBOID
DAMNATION
DARK SECTOR
DARK MIST
DARK VOID
DARKSIDERS
DARKSIDERS 2
DARKSTALKERS RESURRECTION
DAYTONA USA
DE BLOB 2
DEAD ISLAND
DEAD ISLAND: RIPTIDE
DEAD OR ALIVE 5 ULTIMATE
DEATH TRACK
DECEPTION IV: THE NIGHTMARE PRINCESS
DEVIL MAY CRY 4
DEVIL MAY CRY HD COLLECTION
DISGAEA 3: ABSENCE OF JUSTICE
DISGAEA 4: A PROMISE UNFORGOTTEN
DISGAEA D2: A BRIGHTER DARKNESS
DOKI-DOKI UNIVERSE
DON BRADMAN CRICKET 14
DOUBLE DRAGON NEON
DUKE NUKEM FOREVER
DYNASTY WARRIORS 7
DYNASTY WARRIORS 8
DYNASTY WARRIORS 8: XTREME LEGENDS
DYNASTY WARRIORS: STRIKEFORCE
EAT THEM!
ECHOCHROME
ELEFUNK
ENTWINED
ETHAN: METEOR HUNTER
EUFLORIA
EVERYBODY'S GOLF
EVERYBODY'S GOLF: WORLD TOUR
F.E.A.R. FIRST ENCOUNTER ASSAULT RECON
F1 2014
F1 RACE STARS
FAERY : LEGENDS OF AVALON
FARMING SIMULATOR 15
FARMING SIMULATOR 2013
FAT PRINCESS
FIGHTING VIPERS
FINAL EXAM
FINAL FIGHT: DOUBLE IMPACT
FLOW
FLOWER
FROGGER RETURNS
GENJI: DAYS OF THE BLADE
GO! PUZZLE
GOD OF WAR 2 HD
GOD OF WAR 3
GOD OF WAR HD
GOD OF WAR: ASCENSION
GOD OF WAR: CHAINS OF OLYMPUS HD
GOD OF WAR: GHOST OF SPARTA HD
GOLDEN AXE
GRAVITY CRASH
GREG HASTINGS PAINTBALL 2
GRID 2
GRID AUTOSPORT
GUACAMELEE!
HAKUOKI: STORIES OF THE SHINSENGUMI
HAMILTONS GREAT ADVENTURE
HAMSTERBALL UNLEASHED
HEAVENLY SWORD
HEAVY FIRE AFGHANISTAN
HEAVY RAIN + CHRONCILE 1 DLC
HOHOKUM
HOUSE OF THE DEAD 4
HOW TO SURVIVE
HUNTER'S TROPHY 2 – AMERICA
HUNTER'S TROPHY 2 – AUSTRALIA
HUSTLE KINGS
ICO CLASSICS HD
INFAMOUS
INFAMOUS 2
INFAMOUS: FESTIVAL OF BLOOD
INJUSTICE: GODS AMONG US ULTIMATE EDITION
INVIZIMALS THE LOST KINGDOM
JETPACK JOYRIDE DELUXE
JOE DANGER 2: THE MOVIE
JOURNEY
JUDGE DEE, THE CITY GOD CASE
JURASSIC PARK: THE GAME – EP 1
JURASSIC PARK: THE GAME – EP 2
JURASSIC PARK: THE GAME – EP 3
JURASSIC PARK: THE GAME – EP 4
KILLZONE 1 HD
KILLZONE 2
KILLZONE 3
KNYTT UNDERGROUND
LEARNING WITH THE POOYOOS – EPISODE 1
LEGASISTA
LEGO BATMAN 2: DC SUPER HEROES
LEGO BATMAN: THE VIDEOGAME
LEGO HARRY POTTER: YEARS 1-4
LEGO HARRY POTTER: YEARS 5-7
LEMMINGS
LINGER IN SHADOWS
LOCOROCO COCORECCHO
LONE SURVIVOR
LOST PLANET
LOST PLANET 2
LOST PLANET 3
MACHINARIUM
MAFIA 2
MAGIC ORBZ
MAGUS
MAHJONG TALES : ANCIENT WISDOM
MARS: WAR LOGS
MEGA MAN 10
MEGA MAN 9
METRO: LAST LIGHT COMPLETE EDITION
MORTAL KOMBAT KOMPLETE EDITION
MOTOGP™15
MOTORCYCLE CLUB
MOTORSTORM APOCALYPSE
MOTORSTORM RC COMPLETE EDITION
MOUSECRAFT
MX VS ATV SUPERCROSS
MX VS ATV: ALIVE
MX VS ATV: UNTAMED
MX VS. ATV: REFLEX
MXGP – THE OFFICIAL MOTOCROSS VIDEOGAME
NBA 2K14
NIGHTS INTO DREAMS
NINJA GAIDEN 3 RAZOR'S EDGE
NINJA GAIDEN SIGMA 2
NUMBLAST
ODDWORLD: STRANGER'S WRATH HD
OF ORCS AND MEN
OLLIOLLI
OPERATION FLASHPOINT: DRAGON RISING
OPERATION FLASHPOINT: RED RIVER
ORDER UP!!
OVERLORD II
OVERLORD RAISING HELL
PAINKILLER HELL & DAMNATION
PAPO & YO
PAYDAY 2
PID
PIXELJUNK EDEN FULLY GROWN EDITION
PIXELJUNK MONSTERS BIG BITE EDITION
PIXELJUNK RACERS 2ND LAP
PIXELJUNK SHOOTER
PIXELJUNK SHOOTER – PART 2
PIXELJUNK SIDESCROLLER
PIYOTAMA
PLANET MINIGOLF
PLANETS UNDER ATTACK
POKER NIGHT 2
PORT ROYALE 3
PROTEUS
PUPPETEER
PURE CHESS
PUZZLE AGENT
Q*BERT REBOOTED
RAG DOLL KUNG FU: FISTS OF PLASTIC
RAGNAROK ODYSSEY ACE
RAIDEN IV: OVERKILL
RAIN
RAINBOW MOON
RATCHET & CLANK ALL 4 ONE
RATCHET & CLANK NEXUS
RATCHET & CLANK Q-FORCE
RATCHET & CLANK: A CRACK IN TIME
RATCHET & CLANK:QUEST FOR BOOTY
REALMS OF ANCIENT WAR
RED DEAD REDEMPTION
RED DEAD REDEMPTION: UNDEAD NIGHTMARE
RED FACTION: GUERRILLA
RED JOHNSON'S CHRONICLES
RED JOHNSON'S CHRONICLES – ONE AGAINST ALL
RENEGADE OPS
RESIDENT EVIL CODE:VERONICA X
RESIDENT EVIL OPERATION RACCOON CITY
RESIDENT EVIL REVELATIONS
RESIDENT EVIL REVELATIONS 2
RESIDENT EVIL UMBRELLA CHRONICLES
RESIDENT EVIL: THE DARKSIDE CHRONICLES
RESISTANCE 3
RETRO CITY RAMPAGE DX
RETRO/GRADE
RICOCHET HD
RIDE
RIFF: EVERYDAY SHOOTER
RISE OF THE ARGONAUTS
ROCKETBIRDS: HARDBOILED CHICKEN
ROTASTIC
R-TYPE DIMENSIONS
RUNE FACTORY OCEANS
RUNNER 2: A FLAT OUT RUN OF THE RHYTHM ALIEN
SACRED CITADEL
SAINTS ROW 2
SAINTS ROW IV
SAM & MAX BEYOND TIME & SPACE – EP 1
SAM & MAX BEYOND TIME & SPACE – EP 2
SAM & MAX BEYOND TIME & SPACE – EP 3
SAM & MAX BEYOND TIME & SPACE – EP 4
SAM & MAX BEYOND TIME & SPACE – EP 5
SAM & MAX THE DEVIL'S PLAYHOUSE – EP 1
SAM & MAX THE DEVIL'S PLAYHOUSE – EP 2
SAM & MAX THE DEVIL'S PLAYHOUSE – EP 3
SAM & MAX THE DEVIL'S PLAYHOUSE – EP 4
SAM & MAX THE DEVIL'S PLAYHOUSE – EP 5
SAVAGE MOON
SHADOW OF THE COLOSSUS CLASSICS HD
SHATTER
SHERLOCK HOLMES: CRIMES & PUNISHMENTS
SID MEIER'S CIVILIZATION REVOLUTION
SILENT HILL HD COLLECTION
SIREN BLOOD CURSE
SKULLGIRLS ENCORE
SKY FIGHTER
SKYDIVE: PROXIMITY FLIGHT
SLY COOPER: THIEVES IN TIME
SMASH CARS
SNAKEBALL
SNIPER ELITE V2
SNIPER ELITE 3
SNIPER GHOST WARRIOR 2
SNIPER: GHOST WARRIOR
SOLDNER-X 2: FINAL PROTOTYPE
SOLDNER-X: HIMMELSSTURMER
SONIC ADVENTURE
SONIC CD
SONIC GENERATIONS
SONIC THE FIGHTERS
SONIC THE HEDGEHOG 4 EPISODE II
SONIC THE HEDGEHOG 4: EPISODE 1
SONIC UNLEASHED
SOUND SHAPES
SPACE ACE
SPARKLE 2
SPEC OPS: THE LINE
SPELUNKY
STARHAWK
STARWHAL
STEALTH INC.
STICK IT TO THE MAN
STRIDER
STRONG BAD'S COOL GAME FOR ATTRACTIVE PEOPLE – EP 1
STRONG BAD'S COOL GAME FOR ATTRACTIVE PEOPLE – EP 2
STRONG BAD'S COOL GAME FOR ATTRACTIVE PEOPLE – EP 3
STRONG BAD'S COOL GAME FOR ATTRACTIVE PEOPLE – EP 4
STRONG BAD'S COOL GAME FOR ATTRACTIVE PEOPLE – EP 5
SUPER HANG-ON
SUPER MEGA BASEBALL
SUPER PUZZLE FIGHTER II TURBO HD REMIX
SUPER STARDUST HD
SYBERIA
SYBERIA 2
TALES FROM SPACE: ABOUT A BLOB
TALES FROM THE BORDERLANDS – EPISODES 1 & 2
TALES OF MONKEY ISLAND – CHAPTER 1
TALES OF MONKEY ISLAND – CHAPTER 2
TALES OF MONKEY ISLAND – CHAPTER 3
TALES OF MONKEY ISLAND – CHAPTER 4
TALES OF MONKEY ISLAND – CHAPTER 5
THE AWAKENED FATE ULTIMATUM
THE BOOK OF UNWRITTEN TALES 2
THE DARKNESS
THE DARKNESS II
THE GUIDED FATE PARADOX
THE HOUSE OF THE DEAD 3
THE HOUSE OF THE DEAD: OVERKILL
THE KING OF FIGHTERS XIII
THE LAST GUY
THE LAST OF US
THE LAST OF US: LEFT BEHIND
THE LEGO MOVIE VIDEOGAME
THE RAVEN: LEGACY OF A MASTER THIEF
THE SLY TRILOGY
THE SWAPPER
THE UNFINISHED SWAN
THE WALKING DEAD GAME OF THE YEAR EDITION
THE WALKING DEAD: SEASON TWO – EPISODES 1 & 2
THE WITCH AND THE HUNDRED KNIGHT
THE WOLF AMONG US
THOMAS WAS ALONE
TERRARIA
TITAN ATTACKS!
TINY BRAINS HOW TO SURVIVE
TOKYO JUNGLE
TOUR DE FRANCE 2015
TOY HOME
TOYBOX TURBOS
TRASH PANIC
TRINE
TRUCK RACER
TWISTED METAL
TWO WORLDS II
ULTRA STREET FIGHTER IV
UNCHARTED 2: AMONG THIEVES
UNCHARTED 3: DRAKE'S DECEPTION GAME OF THE YEAR EDITION
UNCHARTED: DRAKE'S FORTUNE
URBAN TRIAL FREESTYLE
VELOCITY ULTRA
VESSEL
VIRTUA FIGHTER 2
VIRTUA FIGHTER 5 FINAL SHOWDOWN
WAKEBOARDING HD
WARHAWK
WHEN VIKINGS ATTACK!
WHITE KNIGHT CHRONICLES
WHITE KNIGHT CHRONICLES 2
WRC 4 FIA WORLD RALLY CHAMPIONSHIP
WRC 5 FIA WORLD RALLY CHAMPIONSHIP
WWE 2K15
X BLADES
XCOM: ENEMY WITHIN
ZEN PINBALL 2
ZENO CLASH 2
ZOMBIE TYCOON 2 – BRAINHOV'S REVENGE
Dacă nu stiti cum să utilizati funcția PS4 Remote Play, avem un articol care vă poate fi de folos. PS4 Remote Play: conectare telefon Android, PC sau Mac.